Welcome to Tri-County Foot and Ankle! Whether you are meeting us for the first time as new patient or haven't seen us in awhile, we look forward to your scheduled appointment. We are dedicated to giving our patients the highest level of care and education with the goal or providing you the highest quality of life possible. In doing so, we provide our patients with the best podiatric care in the Tri-County area and try to do everything we can to make your visit – from check-in to check-out – smooth and convenient. However, you can help in this process as well…
At the time of your new patient appointment we ask that you arrive at least 45 minutes early for your scheduled appointment with your new patient information completed.
To ensure that you are seen, please be sure to bring the following to your appointment:
Original insurance cards (Photo copies will not be accepted)
A valid government issued photo ID (Villages residence cards do not qualify)
A current medication list that includes both dosage and frequency
For safety purposes all minor children under 18 years of age, must be accompanied by a parent or legal guardian.
---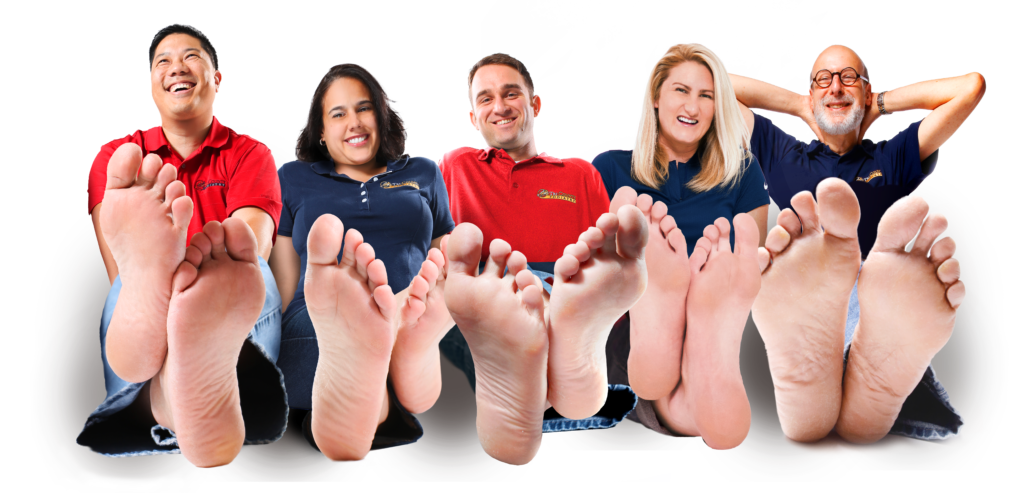 Every month, we bring you up to date news on a variety of topics, like proper foot care, testimonials, interviews and even some treatments and at home foot care. Click this link to watch some of our client testimonials about our doctors, or head over to our Youtube Page to subscribe!